About our healthy food.
"One cannot think well, love well and sleep well, if one has not dined well." -Virginia Woolf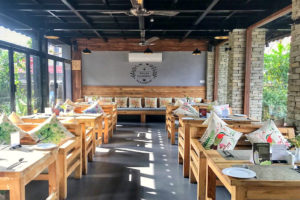 We welcome you to try our Organically grown fresh foods turning into delicious platters as per your desires, giving you full satisfaction and a peaceful mood with the miracles of taste. For some people food could be just a necessity to satisfy their basic needs; for us food is just more than that, it is a pleasure that plays a significant role in understanding your happiness.
Eating healthy plays a substantial role in one's life which is our utmost concern. We "Fresh Elements Restaurant" do our best to give you the healthiest food avoiding those trans-fat and unhealthy junks relieving the future health risks you might have. We provide you with drooling flavors that are healthy and you want to have it again.. It's like, 'All you need is love, but a little chocolate now and then doesn't hurt.' We take special care of all the products being used in our kitchen to give you fresh organic taste and unforgettable moments with your loved ones.
 There's no greater love than self-love, do what you love and love what you do. Food plays a significant role in one's life to maintain this aura of happiness. "For hungry people, god can only appear in the form of bread". We put our souls to make your moment delightful and your dishes an epic paradigm. Our locally grown fresh organic products together with the hygiene maintained and effort put by our chefs, make it a perfect match to please you and your loved ones.